Posted April 17, 2017 - 9:21am
Two seats on the Elmhurst Park District Board of Commissioners were up for election on April 4. Here are the candidates you elected!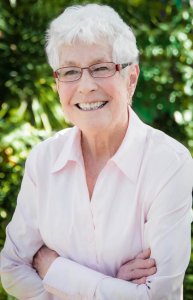 Mary Kies was re-elected and will serve her fifth term on the Park Board of Commissioners. As an educator, athlete, coach, mother and grandmother, Mary is incredibly passionate about parks and recreation and is proud of the impact the Park District has on its residents.
"As an engaged commissioner active in the community, I care about what matters to residents," Mary said, "I believe park districts are vital to our community and well-being, and I want to ensure that people of all ages and abilities have opportunities to enjoy and benefit from open space, facilities, programs and events for years to come."
In addition to serving as a Park Board Commissioner, Mary has been highly involved in the community over the years. She serves on the Board of Directors for the Elmhurst Garden Club and the Lizzadro Museum and is also a member of the Elmhurst League of Women Voters.
In her new term, Mary hopes to continue the work she and her fellow board members have been doing to ensure the success of the Park District in the community.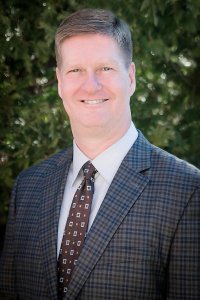 Tim Sheehan has lived in Elmhurst with his family for nearly 17 years, and while he may be new to the Park Board, he's no stranger to the Park District. As the commissioner of the Elmhurst American Youth Soccer Organization, Tim has developed a positive working relationship with Park District staff over the years. He has also coached soccer, baseball and basketball. Tim and his family regularly visit Park District pools, tennis courts, parks, and the Sugar Creek Golf Course, and over the years, he's had an opportunity to see first-hand the positive impact a Park District program can have when his children participated in karate, gymnastics, sports, and music.
"I feel strongly my experiences will add value to the Park Board and their mission," said Sheehan, "I believe the Park District helps to strengthen our community and build strong families while providing a fun, safe environment for kids of all ages."
As a newly elected Park Board Commissioner, Tim hopes to bring beauty to the city and help create lasting memories for Elmhurst families.
The Elmhurst Park District Board of Commissioners is a community-elected, seven-member board. Members are elected to six-year terms and serve without compensation. Board meetings are held on the second and fourth Mondays of each month at 7:00 pm in the Administration Office Boardroom, 375 W. First St., unless otherwise noted on the District's website. The public is always welcome to attend the open meetings and is encouraged to participate during the public comment portion of the meeting.