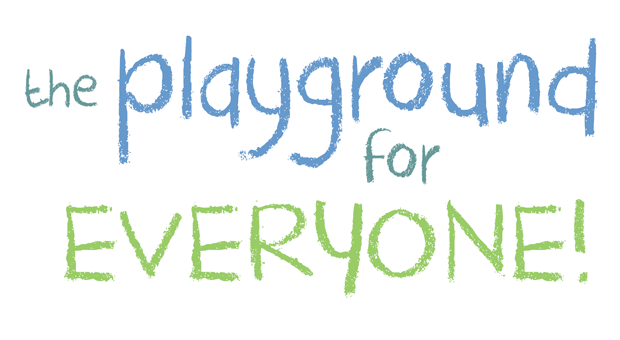 The vision for the Playground for Everyone at Butterfield Park is one of inclusion. Imagine a playground where every child can participate in all elements of the design. A place where children of all abilities can play, socialize, and dream together; fostering acceptance, friendship, and understanding through play. For many children with disabilities this may represent the only place in their lives where they can swing, slide, climb, spin and play side-by-side with their friends and peers without having to abandon their usual means of mobility.
Research on play suggests that there is a great need to provide barrier-free outdoor facilities so all children have equal access to building life skills that are developed through play. The interactions that happen at our playgrounds are a critical part of helping kids understand what makes every person unique.
After months of fundraising, it was announced in April 2016 that the Playground for Everyone would be a reality at Butterfield Park. It will be one of a limited number of such playgrounds in the area, making it a destination for families in surrounding communities. The project broke ground in June 2016. Butterfield Park was closed throughout summer 2016 and reopened with a grand opening event on Saturday, November 5, 2016.
The brochure explaining the Playground for Everyone project is attached below. To see project history, click here.