Posted February 11, 2020 - 2:08pm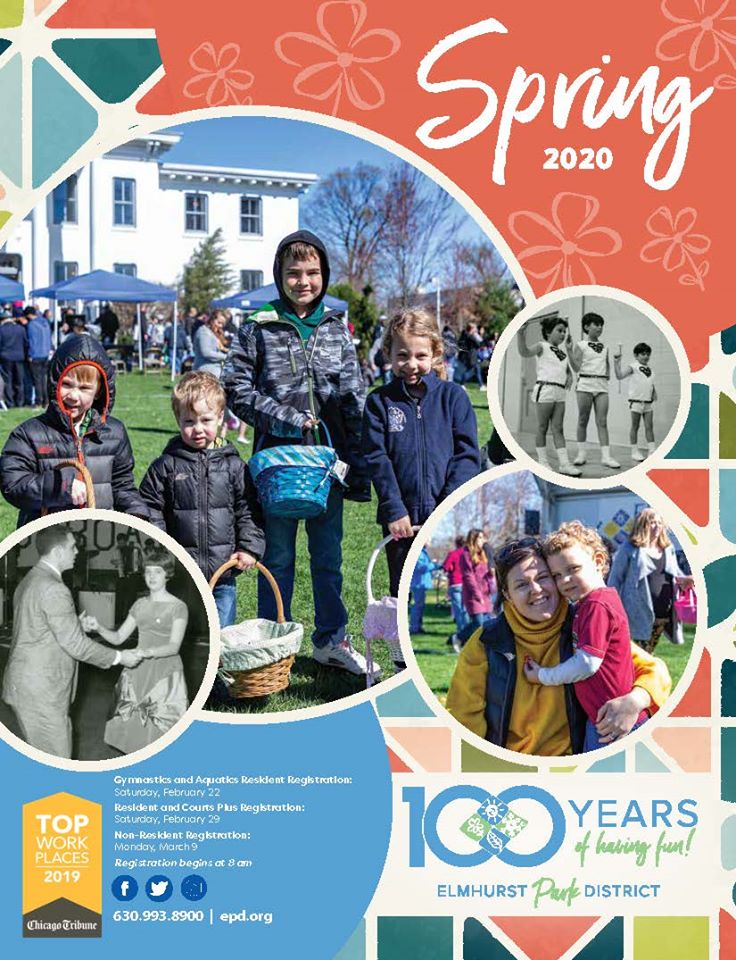 The Spring Brochure is now out for delivery! It features information on spring programs and summer programs, including aquatics and summer camps.
The digital edition of our brochure is available too, viewable here.
Mark your calendar with our upcoming registration dates:
Saturday, February 22 at 8 a.m.: Resident Registration for spring gymnastics, summer gymnastics camps, golf camps, aquatics programs and swim camps.
Saturday, February 29 at 8 a.m.: Resident General Registration for all spring programs and all other summer camps, including Funseekers, Dance Camps, Early Childhood Camps, Theatre Camps and Ultimate Sports Camp. Also, registration for Courts Plus Members, including Courts Plus Summer Camps
Monday, March 9 at 8 a.m.: Non-Resident Registration for all programs.