Partnering with the Elmhurst Park District offers an affordable and effective way to reach Elmhurst residents while also supporting your community and helping to improve the quality of events and programs offered by the District. Support from local businesses helps the District offer activities and events that provide our residents the opportunity to spend time together, have fun, meet new friends and build community. As a largely tax-supported agency, sponsor funds can help offset event costs, making it possible for the District to increase event and activity offerings. For questions and more information call (630) 993-8182 or contact the Partnerships Coordinator.
Sponsorship Opportunities Interest Form
Why Partner with the Elmhurst Park District
To identify with a particular target market or lifestyle (e.g. seniors, teens, families)
To increase brand awareness
To create and reinforce consumer perceptions of your company
To create experiences and evoke positive feelings with customers
To express commitment to our community
To merchandise and promote your products and services.
Partner Program Opportunities
Community Event Presenting Sponsorships
Sponsor our larger community events and most successful programs and receive maximum reach, exposure, and pre-event publicity.
Day of Event Involvement
Be part of the event experience with on-site presence and promotional opportunities.
Advertising in District Publications
Print & Digital - Receive unmatched shelf-life and exposure to Elmhurst residents by advertising in our quarterly Program Brochure
Websites - Promote your business on one of four District websites
eNewsletter - Place your ad in the EPD monthly eNewsletter
Providing In-Kind Donations
Gift Cards or certificates to use as prizes and awards
Food, for attendees and often volunteers
Decor items such as flowers and centerpieces for programs and events
Children's books and toys for use at Wagner Community Center
Coffee for Mary E. Kies Recreation Center events
Recognition is always provided at the event for in-kind donations. Contact the Partnerships Coordinator or call (630) 993-8182 about donations needed.
Electronic Message Sign at York Commons
The Park District is often asked to promote a local event on our Electronic Sign. Unfortunately, the Conditional Use Permit granted to the Elmhurst Park District by the City of Elmhurst allows for the advertising of Park District-sponsored or Partner events only.
Posting Posters and Flyers at District Facilities
The Elmhurst Park District will be happy to post a flyer or poster (no larger than 11' x 17") promoting a not-for-profit group event. Four copies should be delivered to our District Office at 375 W. First St, Elmhurst, IL., Attn: Marketing Department. Your flyer/poster will be displayed at the Wagner Community Center, Courts-Plus and Mary E. Kies Recreation Center. We have a right to refuse materials for any reason.
We regret that we are unable to post or distribute sales materials for businesses.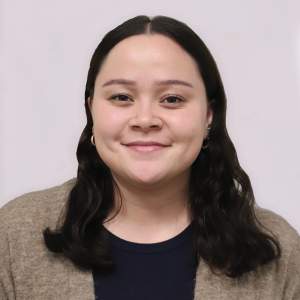 Shelly Holmes
Program Staff
Community Events & Development Supervisor