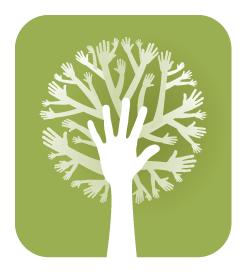 The Elmhurst Park District's volunteer program is part of a long tradition of community involvement that assists our organization in achieving our recreational goals. It is the selfless dedication of volunteers to the success of our events, programs and promotions that allows the Elmhurst Park District to offer the best in Lifetime Enjoyment to the community. Volunteers perform a variety of tasks each year and span all age groups. Some volunteer on a regular basis for long-term projects, while others assist with short-term activities or special events. All volunteers are invaluable!
If you are interested in volunteering with us please fill out the Volunteer Application form. This will better assist us in finding you a rewarding volunteer position.
For more information about our volunteer program, please view the volunteer manual at the bottom of the page or contact the volunteer coordinator at (630) 993-8924.
Volunteer Information Center
Click here to log into our online Volunteer Information Center. From here you can view your hours and receive messages from the volunteer coordinator.  Please note: Login access will not be granted until your application has been processed.
Abbey Leisure Center Parties
The Abbey hosts monthly luncheons for its senior members and volunteers assist with serving food to the guests. Upcoming dates:
March 23
April 27
May 25
June 22
July 27
August 24
Elmhurst Great Western Prairie Work Days
Help maintain Elmhurst's stretch of 10,000-year-old prairie. Volunteers meet at the Great Western Prairie (intersection of Berkley Avenue and Prairie Path, just west of Spring Road) at 9 a.m. on Saturday mornings once a month. Wear sturdy shoes and bring work gloves. Visit our Great Western Prairie page and the Illinois Prairie Path website to learn more about the trail and their events page to learn about other volunteer opportunities along the trail. For further information regarding the Elmhurst Great Western Prairie Volunteer Work Days, click here. Upcoming 2018 dates are below.
March 17
April 21
May 19
June 16
June 23 
July 21
August 18
September 15
October 20
November 17
Special Events
Volunteers help with many events during the year. Upcoming events and dates:
Flashlight Egg Hunt, Thursday, March 29, 2018
Egg Hunt and Doggie EGGstravaganza in Wilder Park, Sunday, March 31, 2018
Courts Plus Health Fair, Saturday, April 21, 2018
PEP/Kiwanis Golf Outing, Friday, May 18, 2018